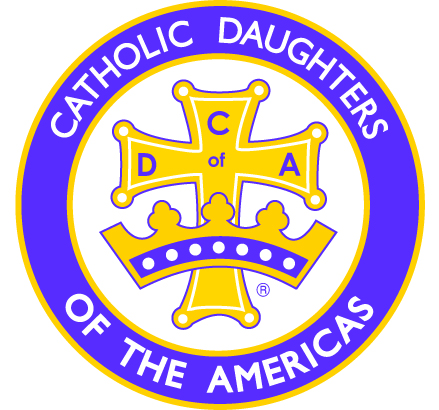 Catholic Daughters of America
CDA is one of the largest international organizations of Catholic Women in the world. With over 66,000 members world wide we offer our time and talent and ideas to participate in social and charitable activities.  Our mission is to promote justice, equality and the advancement of human dignity of all.
Court St Mary Margaret 1450, of Pittsburg, has been serving our local community since 1947. Currently we meet once a month in the ministry building at Good Shepherd Church on the second Saturday of the month at 11:00AM.
What We Do:
• We support the Holy Father, Bishops and Clergy
• We support vocations to the religious life
• We support Catholic Relief Services
• We support Habitat for humanity
• We support scholarships and educational contests
• We support Right to Life
• We support the Apostolate of the Sea
• And numerous other charities.
A Catholic Daughter gives her Time and Talent but most importantly gives her love of Christ to others in service. Join us to receive Spiritual enrichment and affirmation and a sense of accomplishment.
Our motto is UNITY AND CHARITY!
For more information about Catholic Daughters contact Rosanne Ortland at 925-783-8315.