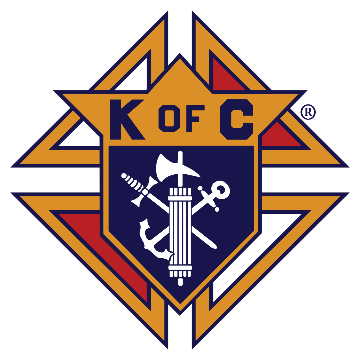 Knights of Columbus Council 2956
Mission Statement
The Knights of Columbus is guided by the principles of charity, unity and fraternity. As a Knight you have an opportunity to strengthen your family, grow in your faith and give back to your community. Our Council has a business meeting ONCE each month where we plan fund raising activities like Crab Feeds to raise school tuition funds; the Tootsie-Roll Drive for the Intellectually Disabled; and helping with the Parish Festival.
Membership
This Council has a total of 120 Members. This includes all Present and Past Pastoral Administers of this Council.
This Council meets every Second Tuesday Night of the Month, except for the Month of December, in the Church of Good Shepherd Ministry Building, Parish Office. The Meeting starts at 7:30PM.
The Month of December is Our Annual Members, Family, and Friends Christmas Party. Everyone is invited to this Annual Party (contact any member (Brother Knight) for information about this Event during November or December).
The Knights of Columbus, Pittsburg Council 2956, is always looking for New Members, Past Members, and any Brother Knight that wish to Transfer to this Council. This Council has a Membership Drive twice a year.
If you are interested in joining the Knights of Columbus, you can contact any Brother Knight and they will assist you in your application to Join the Knights of Columbus. The Contact information is also in the Weekly Church Bulletins. My Contact information is listed below. Please contact me if you have any questions about this Council or Joining the Knights of Columbus. Viva Jesus.
Contact Robert Calone at 925-432-3300