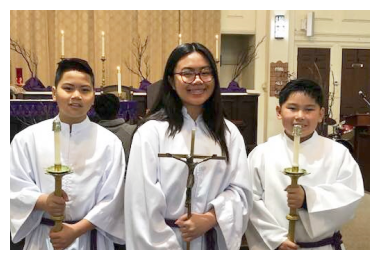 Acolytes (Altar Servers)
Hello from the Acolyte Ministry!
Our mission is to lead/teach altar servers and help serve masses. So far we only have 6 members, but hopefully that will change in the years to come.
We try to meet up at least once a month with times that are best for everyone. We usually go to a restaurant like Lumpy's or Denny's, but we're always open to new places to meet up. We would LOVE to have you join us. Its super easy!
Please contact Lisa Hart at 925-421-3085.