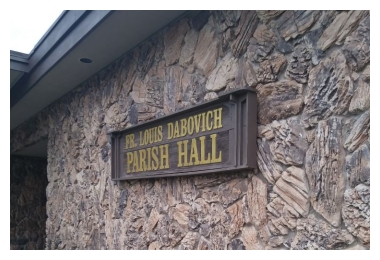 Church of the Good Shepherd is fortunate to have one of the largest hall facilities in the city that we rent out to parishioners and the public for various events and celebrations. In most cases, we do allow the consumption of alcohol on our premises as long as the proper requirements are met.
All rental requests must be made in person at the parish office during regular business hours so that the proper paperwork and contract can be signed by the renter.
The Good Shepherd Parish hall holds 400 people comfortably for a sit down dinner and dance.
Availability is dependent on the Church calendar and a hall rental agreement signed by the Church and the renter must be on file in the parish office.
If a non-profit group wishes to rent the hall for a fund raising activity, there is a separate contract and rental fee that is needed.