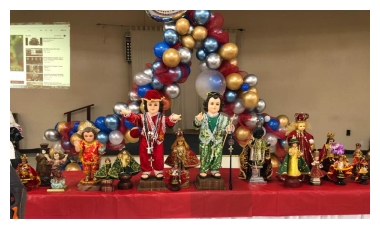 Santo Niño Prayer Ministry
The Santo Niño Prayer Ministry group's mission is to propagate devotion to
the Infant Jesus for His miraculous healing powers.
Approximately 20 members hold our group prayers every Monday at 7:00pm
and a special mass on the 2nd Saturday of each month. Prayer meetings
are held in the Good Shepherd Chapel.
Please join us or call Ofelia S. Tanyag Home 925-427-1197 Cell No. 925-890-2066
Email address: Justdzrt@gmail.com.