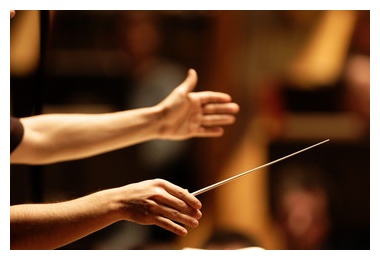 Singing a variety of contemporary, traditional, and sacred music. The Music Ministry has approx. 80 members, who provide quality music at our liturgies, and assist the worship community in song.
Fulfilling our baptismal calling through ministry, we invite you to share your musical gifts with the faith community.
Our 8:00AM and 10:00AM choirs rehearse Wednesdays at 7:00PM in the church, while our Noon and Spanish choirs rehearse Sundays at 1:00PM, the latter in the ministry building, while the former meets in the church. For further information, contact our Director of Music Ministry, Rocco Enea at rocco_enea@sbcglobal.net or any Music Minister.